If you're investing in the stock market, the last few weeks might have been somewhat of a roller-coaster ride for you. Especially if you've been investing in high-growth tech stocks like Tesla (TSLA). We went from all-time highs at the start of the year and soon after that… consecutive red days until now. But how long will this go on for? Are we in a bear market or market correction?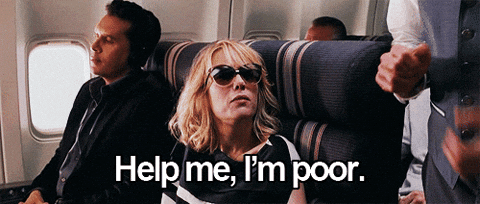 To answer the question of 'are we in a bear market or market correction', we'll need to understand the differences between both. And by knowing their differences, maybe this will give you some ideas as to how you would like to manage your portfolio. As usual, this isn't financial advice just my own personal opinion. Continue to do your own due diligence!
Bear Market Or Market Correction: How Much Has The Market Dipped?
Typically, if many stocks experience a 20% dip from recent highs can be considered an indicator of a bear market.
On the other hand, a market correction is typically somewhere closer to a 10% dip.
If you invest in tech stocks like Tesla or Square you would have seen that the dip has been more than 20% since recent highs.
Let's take a look at the ARKK ETF which tracks the performance of multiple tech stocks:
That's almost a 27% dip from recent highs!
But before you start panic-selling your entire portfolio thinking that the world is over – wait!
Do a quick Google search for the S&P500 and you'll realize that this dip isn't affecting the entire stock market – mostly tech stocks.
Right now, it seems like investors are moving their money around in the stock market – which in the long run is actually healthy for the stock market.
After all, it can't be healthy to have everyone invested in a single sector.
Also, to determine if we're in a bear market or market correction, there's still other variables we need to consider.
Bear Market Or Market Correction: Duration of The Dip
Of course, a market correction won't last as long as a bear market.
Usually a market correction lasts 3-4 months on average before returning to where it was previously.
On the other hand, a bear market lasts on average… a painful 289 days!
So now that we know that it's mainly tech stocks that are experiencing a dip, let's see if we can identify if the tech market is in a bear market or market correction, based on duration.
Let's take a look at another tech-heavy ETF, QQQ.
You'll see that the dip started on 12 Feb 2021; this is the same time where ARKK started dipping too.
At the time of this writing, it's been about 1 month and a half since the tech market has dipped (and has yet to recover).
Based on duration, it isn't really possible to tell yet if we're in market correction or bear market.
But this information is still useful. Why?
Because at least it gives some expectation of how long your portfolio might stay red for.
Instead of looking at your stocks every day and worrying when it will recover – now you have 2 rough timelines of when your stocks may recover.
And to me, this gives me a sense of relief.
What's The Cause?
Now that we know a bear market is usually a dip of 20% or more, while a market correction is around 10%…
And a bear market on average lasts 289 days while a market correction lasts 3-4 months on average…
It's very clear that a bear market is much more troubling news for investors like us.
But, we also need to identify what sparked the dip in the first place.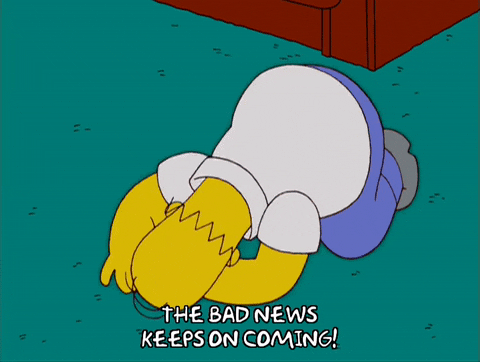 Are we in the middle of an economic crisis?
Or is it really just because of a slurry of negative press or not-so-spectacular earnings reports?
Of course, bear markets are usually caused by some kind of crisis – an economic meltdown, war, a pandemic.
Looking at the dip we're experiencing now – it's hard to pinpoint or identify any particular crisis.
Different people will tell you different reasons for the dip… after all the stock market is moved by the collective consciousness of its investors.
But personally, I think that money is simply being moved around sectors in the stock market right now.
Tech stocks have been breaking new highs too rapidly – and a correction like this was bound to happen.
The fact that the S&P500 is still quite healthy further shows that it is indeed the tech sector which is mostly happening.
Other sectors are either stable, or making small gains.
So Are We In A Bear Market Or Market Correction?
I don't think we're in a bear market (yet).
While the dip for tech stocks has been huge, it's mainly affecting the tech sector.
So if your portfolio is made up of mainly tech stocks, it can seem like a market crash – but in reality it's just money being moved from tech to other sectors.
That being said, remember that a market correction on average lasts 3-4 months.
And a bear market on average lasts 289 days.
There's never been a time in history where the market has never recovered.
It's just a matter of when.
So if you're a long-term investor and you can afford to tide through the red days, just keep holding.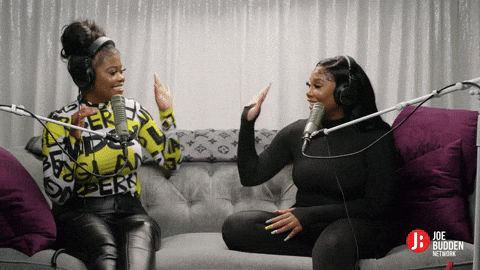 I'm positive we'll see a rally sooner or later.