I remember asking my uncle no more than 3 years ago what he thought about owning an electric car (he's been driving a petrol car for decades) and he blurted out:

"Huh? Electric car? Crazy… Got what? Tesla ah? Buy for what…"

Fast forward to just a few days ago – during Budget 2021, it became very clear that Singapore aims to phase out Individual Combustion Engine (ICE) vehicles by 2040.
With the attractive incentives such as $45,000 worth of tax breaks of Electric Vehicles (EVs) and Additional Registration Fee (ARF) floor to be reduced to 0 – owning an electric car seems like a VERY attractive alternative.
Incentive
Details
Period
Lowering of the Additional Registration Fee (ARF) floor
For electric cars only, ARF floor will be reduced from $5,000 to $0
Jan 2022 to Dec 2023
EV Early Adoption Incentive (EEAI)
Rebate of up to 45 per cent on the ARF, capped at $20,000
Up to 31 Jan 2023
Enhanced Vehicular Emissions Scheme (VES)
Band A1 Cars: $25,000 rebate

Band A2 Cars: $15,000 rebate
Up to Dec 31 2022
Plus – with the rapid rise of Tesla leading the EV revolution, it only seems like a matter of time before petrol cars become a thing of the past doesn't it?

Well, let's explore the electric car vs petrol car in Singapore – and answer the question: Is it really easier to buy and own an electric car in Singapore?
1) Electric Car VS Petrol Car: Purchase Cost In Singapore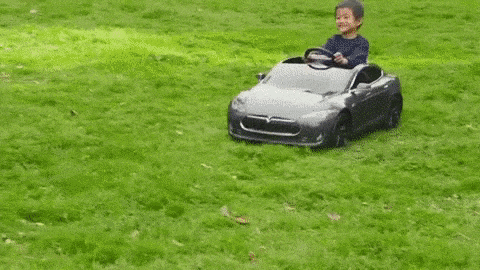 We all know that owning a car is insanely expensive in Singapore.
And… we all also know that buying an ELECTRIC car is usually even more expensive.
But that's not to say that prices for electric cars are slowly becoming more 'reasonable'!
In 2020, the price of a Tesla model 3 was around $276,000 (with COE).
Today, it's around $160,000 (with COE).
As it stands, owning an electric car in Singapore can range anywhere from $100,000 to $200,000 (not including higher-end electric car models).
In comparison, let's take the Toyota Corolla Altis – a common car that runs on ICE.
This would set you back around $105,000 (with COE).
Another common petrol car, the Honda Jazz is priced around $80,000 (with COE).
Hence, for the price you pay for a regular electric car – you can buy petrol cars that are 'higher class' such as the Audi A4 and Volkswagen Passat.
But – keep in mind the additional incentives provided to make purchasing an electric car more attractive:
With these incentives, you can enjoy anywhere between $35,000 to $45,000 cost savings when you buy a new electric car in Singapore!
Suddenly, that Tesla Model 3 doesn't seem so insanely priced now does it?
2) Electric Car VS Petrol Car: Maintenance Cost In Singapore
Another key factor to look at is the maintenance cost between electric cars and petrol cars.
First, let's compare the fuel/electricity cost.
Electric car owners will enjoy significant savings when it comes to charging their cars.
On average, it costs around $11 to fully charge an electric car – and for most drivers, this should last around 5-7 days.
On the other hand, it costs around $2,000 each year for petrol.
| | | |
| --- | --- | --- |
| | Petrol | Electric |
| Cost Per Litre/kWh | $2 average | $0.55 average |
| Cost To Fully Charge/Refuel | About $50 | About $11 |
| Cost Per Year | About $2,000 | About $800 |
| Annual Savings | N/A | About $1,200 |
This means electric car owners can enjoy around $1,200 in savings simply by using electricity!
While there are only 1,600 charging stations in Singapore right now, by 2030 we will have 60,000 charging stations across the country.
Or, if you're a baller – you can even build your own charging station within your landed property.
So, electric car or petrol car?
It seems pretty clear that electric cars will become much more attractive options over the next few years.
But as of right now?
It's really a personal preference. Maybe you'd rather go for a nice car like the Audi A4 then settle for an 'average' electric car – there's nothing wrong with that.
On the flipside, maybe you're a believer in going carbon-free – and that's great too!
At the end of the day, not everything boils down to cost. But hopefully this article made your decision a little easier!