In this day and age of the digital world, online media and video streaming are something all of us will do at least once in our lifetime. There is no escape from YouTube, no matter what happens, after all, it is the second most visited site in the world!
Globally, there are over 1 billion videos watched each day on YouTube, with an average time spent of 40-minutes per viewing session on mobile devices. 
And if you did not know already, according to YouTube, 9-year old Ryan Kaji is the highest paid YouTuber for 3 years in a row. Ryan's channel, RyanToysReview, is all about unboxing toys and reviews them. He made $29 million USD in 2020, mostly from the ads revenue and sponsorships. 
If you have been sitting on the fence on starting a YouTube channel, let me share some of the best ways on how to get going to make some moo-lah on YouTube, even if you are just starting out. Yes, you! All you need is a smart mobile phone (iPhone, Samsung, Huawei which I'm fairly certain you have that already) and a reliable Internet connection.
1 – Earn Google AdSense Revenue
Every YouTuber will tell you of that YouTube Partner Program (YPP) they are dying to hit.  YPP only applies to YouTubers with at least 1k subscribers and 4k watch hours in the last consecutive 365 days.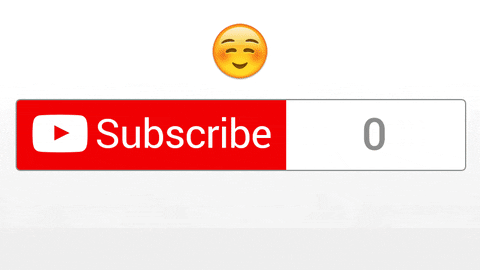 Why get on YPP? Because it not only signifies a milestone in being a YouTube Creator but also enables you to start making Ad revenue from ads placed in your videos, also known as Google AdSense. If you have seen those ads that keep appearing either before or mid-way in a YouTube video, yes, those are the ads where you can make money, once you are eligible for the YPP.
The amount of ad revenue a YouTuber makes depends on a range of factors such as number of views the video has, the number of ads watched per video and number of ad clicks.  
Though there is no fixed statistics on the revenue payout, industry experts have estimated that YouTubers can make anywhere between $0.01 to $0.03 per AdSense view, or $3 – $5 per 1000 video views. Top YouTubers with large active subscribers base usually make the higher tier per 1000 video watched. 
Do note that there is a minimum $100 in total Google AdSense revenue to accumulate before the check is being paid out.
2 – Create Your Niched Channel and Do It Your Style
There are literally thousands of different topics one can share on YouTube, as long as it is not hate speech, promoting violence, or illegal goods, spam, deception scams, nudity, sexual content and suggestive self-injury. 
Typical niches include fitness, sports, beauty, technology gadgets, finance, education, business, music, travel, and so on.

Once you've decided on your niche, have fun experimenting on your style.

Popular recording styles that have worked over and over again for YouTubers all over the world are
Live streams and launches
Reviews / Unboxing
Watch-along / follow- along
3 – Start Vlogs
Vlogs are basically blogging but in video mode. Vlogs are so popular that over 44% internet users watch vlogs every month. Why do vlogs work? Because it can be really quite entertaining to watch regular people like you and I go through their daily lives, routines, or be super entertaining and quirky.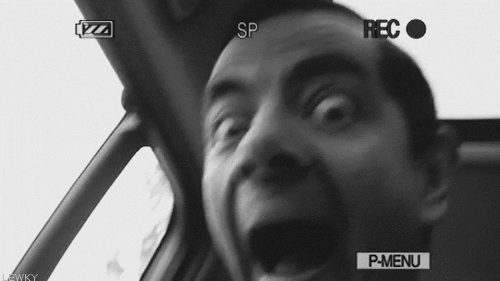 15-year old Rui, whose channel goes by "spudstudy" has over 89,000 subscribers, 4 million views, in a span of just 2 years and all her videos are about her life as a typical Singaporean school kid – from tidying her desk, tips on studying, going to shopping malls, cafes, and the occasion travel vlogs. And she does not reveal her face.
You can literally just show your day-in-life taking the SBS bus to work and back home, because you never know when that MRT breaks down again during peak period and some typical Singaporean kiasu or kiasi behavior may pop up. These are the kinds of content that can make your channel rather interesting. 
4 – Promote Merchandises and Affiliates
This can go in tandem with vlogs or any channel style you like. Basically, if you have a product you like, and can make some commission out from it, just mention it on your channel. 
A caveat though, is try not to get too "salesy" as Singaporeans are so turned-off by pushy salesmen. Remember, people come to YouTube to feed their entertainment bug, so be casual and genuinely use the product. 
They say, a picture says a thousand words but let's face it, a video definitely speaks a million words. Tell your story, share your likes and dislikes. Just leave the product affiliate link in the video description and make a quick mention that your audience can find it there.
5 – Be a Brand Influencer
This is another way YouTubers make some income from their channels. To get to this level definitely requires a certain number of subscribers and also the level of engagement you have with your followers. 
Rui from "spudstudy", reportedly received requests from as far as the UK. So, it is possible to be an influencer without showing your face. 
6 – Sell Your Products and Services
Now if you are a little more entrepreneurial and have your own business going on, YouTube channel is a great way to sell your products and services. 
Share a short video of what you offer or value-add, and watch the sales numbers possibly go up. 
7 – Sell Channel Memberships
If you already got your channel eligible for monetization (read YouTube eligibility), you can also sell channel memberships on YouTube. According to YouTube, "channel memberships allow viewers to join your channel through monthly payments and get members-only perks like badges, emoji, and other goods." 
Basically, think of it like selling an exclusive club-membership and you are the service provider giving your members all privileges of accessing your services at a premium.
8 – Create eBooks, Online Courses and Programs, and Promote Them!
If you are confident in teaching, sharing or writing something, turn the knowledge into ebooks, downloadable courses and online programs. There are thousands of them on Udemy, Skillshare, Amazon and more. You can create your own books and programs using free software such as Canva and Thinkific, and promote them on your YouTube channel too.
You may be surprised at the results that come out from it.
So there you have it – 8 ways to make money from YouTube!
You don't need to be a superstar or celebrity and a million subscribers are definitely not required! All that's required is your genuine personality, sassiness, consistency in uploading and most of all, having fun with it. 

So might you be the next YouTubepreneur Singapore is waiting for?